plastic laminate sheet 3240/epoxy glass cloth sheet 3240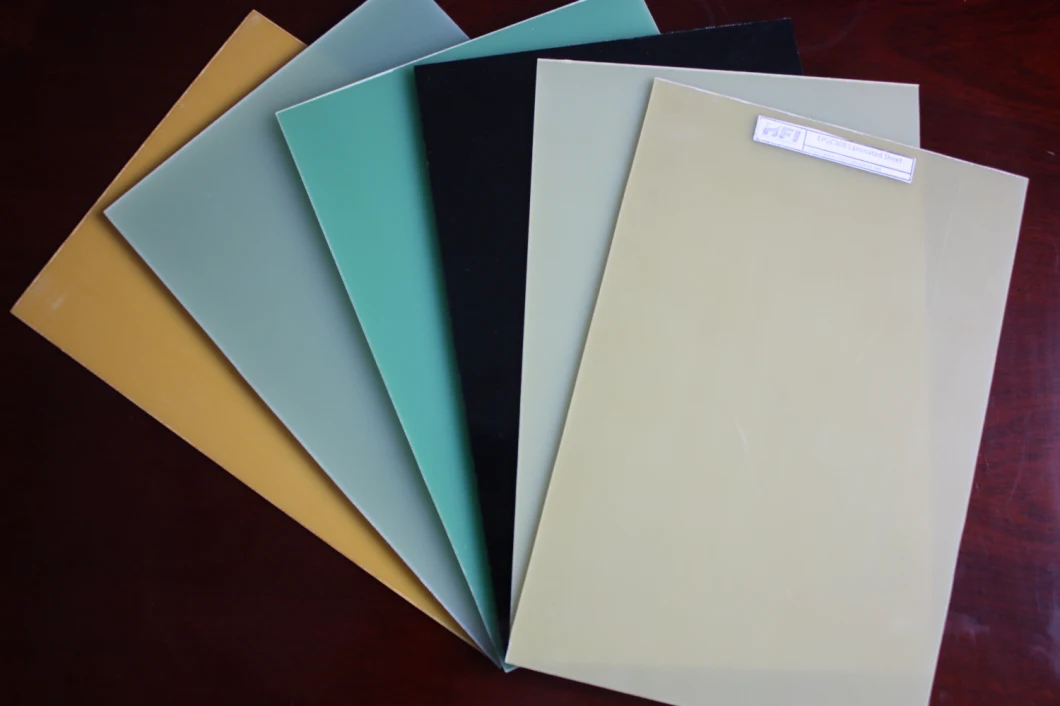 Description :
Ref: EP-GC1. UNE-53189 Part 1. / Hgw-2372. DIN-7735 / G-10. NEMA LI-1 / GB-3240
1. COMPOSITION AND PRESENTATION
FW 3240 is a stratified insulator made from fibre glass fabric and epoxy resin.
At delivery time the presentation of the sheets is as follows:

- Available sizes: 980X1980/1020X2040/1020X2020mm

- Thickness: From 0.2 mm

- Colour: Yellow / Light green / other any color

- Surfaces: Shining

- On demand we can deliver strips or finished components.
2. PROPERTIES.

- Very low hygrometric susceptibility

- Small losses at high frequency

- Excellent mechanical properties when cold

- Good dielectric properties

- Workable while cold up to 3 mm thick
3. APPLICATIONS.
Very convenient for equipment on high frequencies and in general for all elements put under high dynamic stresses with high resistance to fatigue.
4. SIZES TOLERANCE (mm)
| | | |
| --- | --- | --- |
| Width | 450 - 1230 | ± 15 |
| Length | > 980 - 2470 | ± 25 |
5. NORMAL THICKNESS (mm)

Normal Thickness

Tolerance



Normal Thickness

Tolerance

0.2, 0.3
0.4
0.5
0.6
0.8
1.0
1.2
1.6
2.0
2.5
3.0
4.0
5.0
6.0

± 0.07
± 0.10
± 0.12
± 0.13
± 0.16
± 0.18
± 0.21
± 0.24
± 0.28
± 0.33
± 0.37
± 0.45
± 0.52
± 0.60

8.0
10
12
14
16
20
25
30
35
40
45
50
60
80

± 0.72
± 0.82
± 0.94
± 1.02
± 1.12
± 1.30
± 1.50
± 1.70
± 1.95
± 2.10
± 2.30
± 2.45
± 2.50
± 2.80